Panelists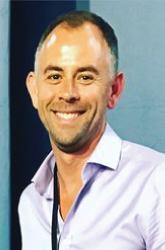 Sebastian Clarke
Director of Estate Services at Rago Arts and Auction Center

Sebastian has over 20 years of experience, including serving as a specialist in the European Furniture department at Sotheby's, as director of the English and Continental Furniture department at Freeman's, and at Doyle New York as a senior vice-president and director of the English and Continental Furniture and Decorations department. Sebastian has appeared as an appraiser on the hit PBS show Antiques Roadshow where he is regularly featured as a specialist in furniture, decorative arts, sculpture, and metalwork and silver. He is on the board of the Appraisers Association of America and is a USPAP compliant certified member of the Appraisers Association. He is a featured contributor to CNNs Out Front with Erin Burnett and is a member of the vetting committee for the Palm Beach Jewelry, Art and Antiques Show.
 
---
Michelle Impey
Assistant Vice President, Fine Art & Collections Manager, Risk Consulting Group, Chubb

Michelle has more than 15 years of experience in the art and insurance industry. As fine art & collections manager at Chubb, she keeps agents, brokers, and policyholders informed on current trends affecting the fine art and private collections markets. To address the needs of high-net-worth collectors, she offers collection risk assessments, valuation reviews, and referrals to specialized service providers. Previously, Michelle served as fine art director at ACE and Fireman's Fund, a senior fine art specialist at Chubb Insurance, and as an art researcher at the Wildenstein Gallery in NYC. She also is a licensed property and casualty insurance broker and a certified Infrared Thermographer. Michelle is a member of ArtTable and serves on the Advisory Council of the Appraisers Association of America.  
 
---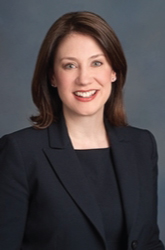 Michelle Bergeron Spell
Partner, Trusts & Estates Group, Chiesa Shahinian & Giantomasi PC

Michelle focuses on estate planning, succession planning, and trust and estate administration for domestic and foreign individuals. She has extensive experience in multi-generational estate planning and asset protection. Her clients include high-net-worth individuals and families for whom she handles such matters as wills, grantor retained interest trusts, generation-skipping trusts, family limited partnerships, and living trusts. She is a frequent speaker on estate planning and regularly lectures to professional and industry association audiences on a variety of strategic planning and asset protection topics. Michelle provides pro bono services for a range of organizations through Volunteer Lawyers for the Arts.